Your skin is a reflection of your life.
It mirrors the quality of your diet, lifestyle and wellbeing. The Janesce products that you apply topically are vital, but true skin transformation is only possible when we also work from within with skin nutrition.
Your skin needs a wide range of nutrients in order to thrive, heal and resist premature ageing. Dull, inflamed or spotty skin is an indication that you are not getting enough of the nutrients you need for skin health, or that poor diet is working against a clear, glowing complexion.
Dermo-nutrition is a vital step in your skin care plan, whether we are addressing a specific skin disorder, premature aging, or dehydrated skin we will guide you on specific nutrients and lifestyle changes your skin needs to achieve optimium health.
Topical skincare is important but true skin transformation is only possible when we work from the inside out.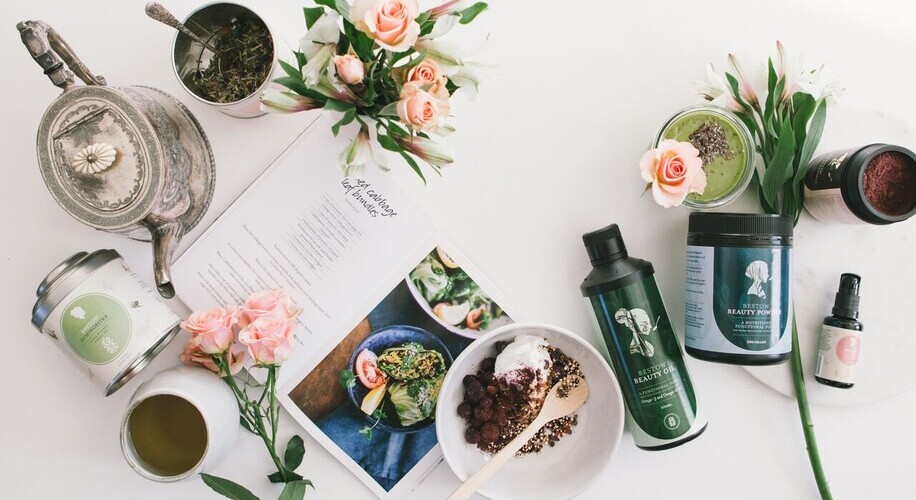 Bestow offers a natural range of organic skin nutrition boosters which moisturises, nourish, purify and protect your skin from within.
At Room of Beauty we have chosen to be part of the Slow Beauty Movement philosophy where we take a holistic approach in our treatments and the way we care for our clients. We believe this is the only way to achieve true lasting results with the skin.
Slow beauty
The Slow Beauty movement describes a fast growing sub-culture of beauty therapists who have lost faith in the 'quick-fix', often invasive products and procedures that abound in the beauty industry and are drawn to a holistic approach to skincare with a focus on dermo-nutrition, wellness and genuine skin health from the inside out.
The Slow Beauty movement is following a similar trajectory to the Slow Food movement and reflects a similar shift in values away from short-term convenience towards slower, deeper and truer ideals.