Feel complete tranquility tucked away in our private boutique treatment room in Aotea where it's all about YOU!
At Room of Beauty you are taken care of from the inside out.
From bespoke facial treatments, waxing and eye treatments to beautiful self care rituals,
skin nutrition and natural organic products to nourish your skin outside and in.
We love to know you look AND feel your best and pride ourselves on our exceptional client care.
Did you know that your skin is a reflection of how you are living?
You have the power to change your life, and the power to change your skin.
Our treatments are specifically designed to work for your skin's health and wellness. We specialise in holistic bespoke facial treatments that use organic skincare products from Janesce Skincare Solutions and provide natural nutritional skin support from Bestow Beauty.
No harsh products and no nasty chemicals. Simply powerful natural therapy backed by the knowledge of how nutrition positively transforms your skin from the inside.
After 16 years in the beauty industry I have taken a new approach to skin.
I've thrown out the quick chemical 'fixes', and now by working holistically both topically and internally I can achieve amazing results for you and your skin - my clients are thrilled with this approach and are able to see dramatic and long lasting change.
It is now my absolute passion to create Bespoke Facial Treatments - I love inducing my clients into deep relaxation while working my magic on their skin. Seeing you emerge after a treatment feeling so revived and glowing is so rewarding!
Get our free guide to the nutrients your skin needs
We love to keep you informed and empowered to change your skin from within. Download our free guide to the 6 essential nutrients your skin needs and check out our informative blog posts on creating rituals by clicking here.
"Anne has created the perfect atmosphere for a relaxing experience. Anne's knowledge of the products she uses and her expertise is definitely reflected in my skin which has been transformed since I started going to Room of Beauty.
I never thought I would ever have healthy, younger looking skin. Anne has helped motivate me to make lifestyle changes including looking at triggers that have been affecting my skin which has impacted positively on my overall health and well-being. I believe that Anne really cares about her clients and I would highly recommend her."
Bernie Kee-Sue
Wet the skin and lock it in.
Essential organic botanical skincare that works in harmony with your skin's protective barrier.
Instead of using chemicals to strip the skin of what it needs, Janesce adopts powerful plant therapy in its skincare, supplements and nutritional programmes.
Janesce's topical care for your skin is focused on a slow beauty approach, achieving a gorgeous healthy glow you and your skin will love.
Nourish your skin from within
Bestow Beauty works from within to nourish and revive your skin, using stunning skin nutrition boosters, recipes and rituals.
In order for your skin to thrive you need to consider what you're putting into your body, think about the quality of your diet, lifestyle and wellbeing. Skin is truly transformed from the inside out.
Bestow Beauty provides a beautiful natural range of essential organic nutrients that your body needs to flourish.
We send inspiration, valuable information and the latest we learn about caring for skin from within as well as some seasonal promotions - and we would love to connect with you!
We address skin concerns like acne, congestion, dehydration, perioral dermatitis, eczema and ageing and can create bespoke treatment plans for your specific concerns, helping you achieve long lasting results from the inside out. Do you have a friend who could use support or just some pampering..?
Refer a friend and you both get a reward!
Get them to mention your name when they book and you will both receive $10 towards your next treatment.
*Conditions apply / excludes gift vouchers
Room of Beauty products
Our beautiful natural and organic products we choose to use to compliment our holistic approach for our treatments and homecare are Janesce Skincare Solutions, Bestow Beauty Skin Nutrition Boosters, COOLA Organic Suncare, The Jojoba Skincare Company
Treatments are by appointment only
Phone: 021 454 484

Tuesday 10.00am - 5.00pm
Wednesday 9.30am – 6.00pm
Thursday 10.00am – 7.00pm
Friday 9.30am – 3.00pm
Saturday 9.30am – 4.00pm
October 6, 2020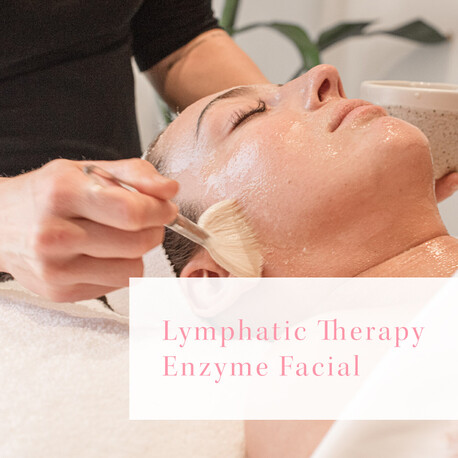 NO FLOW ~ NO GLOWWhy Lymphatic Therapy will bring GLOW to your skinPRIN's LYMPHATIC THERAPY facial is a tightening treatment mask designed to work with your circulatory system - an often overlooked, but vital component of skin health. This organ system is responsible for removing ...
read more